GREVIO
About GREVIO – Group of Experts on Action against Violence against Women and Domestic Violence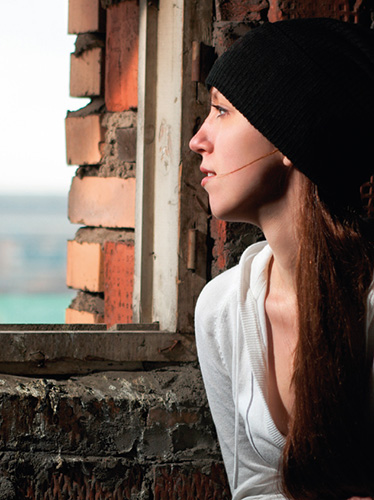 GREVIO is the independent expert body responsible for monitoring the implementation of the Council of Europe Convention on Preventing and Combating Violence against Women and Domestic Violence (Istanbul Convention) by the Parties.
GREVIO will draw up and publish reports evaluating legislative and other measures taken by the Parties to give effects to the provisions of the Convention. In cases where action is required to prevent a serious, massive or persistent pattern of any acts of violence covered by the Convention, GREVIO may initiate a special inquiry procedure. GREVIO may also adopt, where appropriate, general recommendations on themes and concepts of the Convention.
Article 66 of the Istanbul Convention governs GREVIO membership. It provides that GREVIO shall have between 10 and 15 members, depending on the number of Parties to the Convention, and shall take into account a gender and geographical balance, as well as multidisciplinary expertise in the area of human rights, gender equality, violence against women and domestic violence or in the assistance to and protection of victims. GREVIO members must be nationals of the States Parties to the Convention. Integrity, competence, independence, availability and language skills (English and/or French) are the guiding principles for the nomination and election of GREVIO members. The Convention entrusted the Committee of Ministers of the Council of Europe to define the election procedure of the members of GREVIO.
On 19 November 2014, the Committee of Ministers adopted Resolution CM/Res(2014)43 on rules of the election procedure of the members of the Group of Experts on Action against Violence against Women and Domestic Violence (GREVIO).
The first ten GREVIO members were elected on 4 May 2015 for a term of four years. The ratification of the Istanbul Convention by Germany on 12 October 2017 brought the total number of ratifications to 25, therefore triggering the procedure to fill the remaining five seats of GREVIO. The Committee of the Parties subsequently elected, at its 5th meeting on 24 May 2018, five additional members. Their mandate of four years started on 1 September 2018.
GREVIO held its first meeting on 21 - 23 September 2015 in Strasbourg. On that occasion, it adopted its Rules of Procedure and elected its President and Vice-Presidents.
- Rules of Procedure Adopted by GREVIO at its 1st meeting (Strasbourg, 21-23 September 2015) ; Amended by GREVIO at its 13th meeting (Strasbourg, February 2018)
* * *
In March 2016, GREVIO adopted a questionnaire on legislative and other measures giving effect to the provisions of the Convention. It launched its first evaluation procedure shortly after.
Questionnaire adopted by GREVIO at its 5th meeting on 11 March 2016
Evaluations
* * *
GREVIO members
* * *
Restricted website for GREVIO members only
Reset password